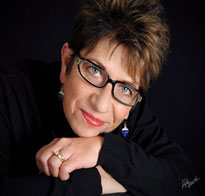 Diane Morehouse is the sole proprietor of QED*, a private practice specializing in utilization-focused evaluation. For over 30 years, Diane and her consultant partners have worked with numerous organizations employing evaluation methods ranging from simple surveys to sophisticated panel studies, all designed to provide immediately useful, timely and accurate information about projects, programs and services. QED clients include national, regional and community foundations and a wide variety of state and local agencies including colleges, public and charter schools, public policy boards and commissions and community-based non-profit organizations.
Diane's work has involved projects of high visibility and considerable cost such as the $30 million Northwest Area Foundation's Horizons Program, a community leadership initiative involving 100,000 participants from 300 rural and reservation communities; and the Ford Foundation's national Diversity in Journalism program which partnered with national media outlets and national organizations supporting journalists of color. Diane also served as the Cluster Evaluator on the W.K. Kellogg Foundation's Land Grant Youth Initiative, designed to encourage institutional change and collaboratively designed youth and community service programming by communities, participating Land-Grant Universities and their partnering Historically Black Colleges.
"…Diane added a fierce commitment to the independence and integrity of an external evaluation, a willingness to teach all of us how to construct and implement an evaluation framework, and the ability to tell the compelling evaluation story in ways that made us all do better work along the way."

Jean Burkhardt
Northwest Area Foundation
QED works with large and small nonprofit agencies which offer youth education, community capacity-building, employment training, family group decision-making, smart growth environmental planning, community-supported agriculture and youth substance abuse prevention, to name a few. QED also has considerable experience in health promotion projects, substance abuse prevention and treatment programs, pediatric and adolescent health and FASD public awareness campaigns. A skilled facilitator and leadership educator herself, Diane has evaluated a significant number of leadership training programs, including the Blandin Community Leadership Program, the Humphrey Institute's Reflective Leadership Program and several efforts of the Institute for Educational Leadership in Washington, D.C.
In addition to an extensive portfolio of evaluation work, evaluation capacity-building, training and facilitation contracts, Diane has considerable experience in the public sector, having worked for the Minnesota Department of Education as a program officer and evaluation specialist in the Office of Planning and Evaluation. With over 30 years in the field, Diane brings a wealth of experience and highly developed skills in both quantitative and qualitative methods to her practice. She has pioneered a number of innovative qualitative data gathering methods and has gained a reputation for her excellent communication and relationship skills, her integrity, service, and creativity.
*(Q.E.D. (sometimes written "QED") is an abbreviation for the Latin phrase "quod erat demonstrandum," or "that which is to be demonstrated".
For more information call 715.309.4150 or email diane@qedeval.com.